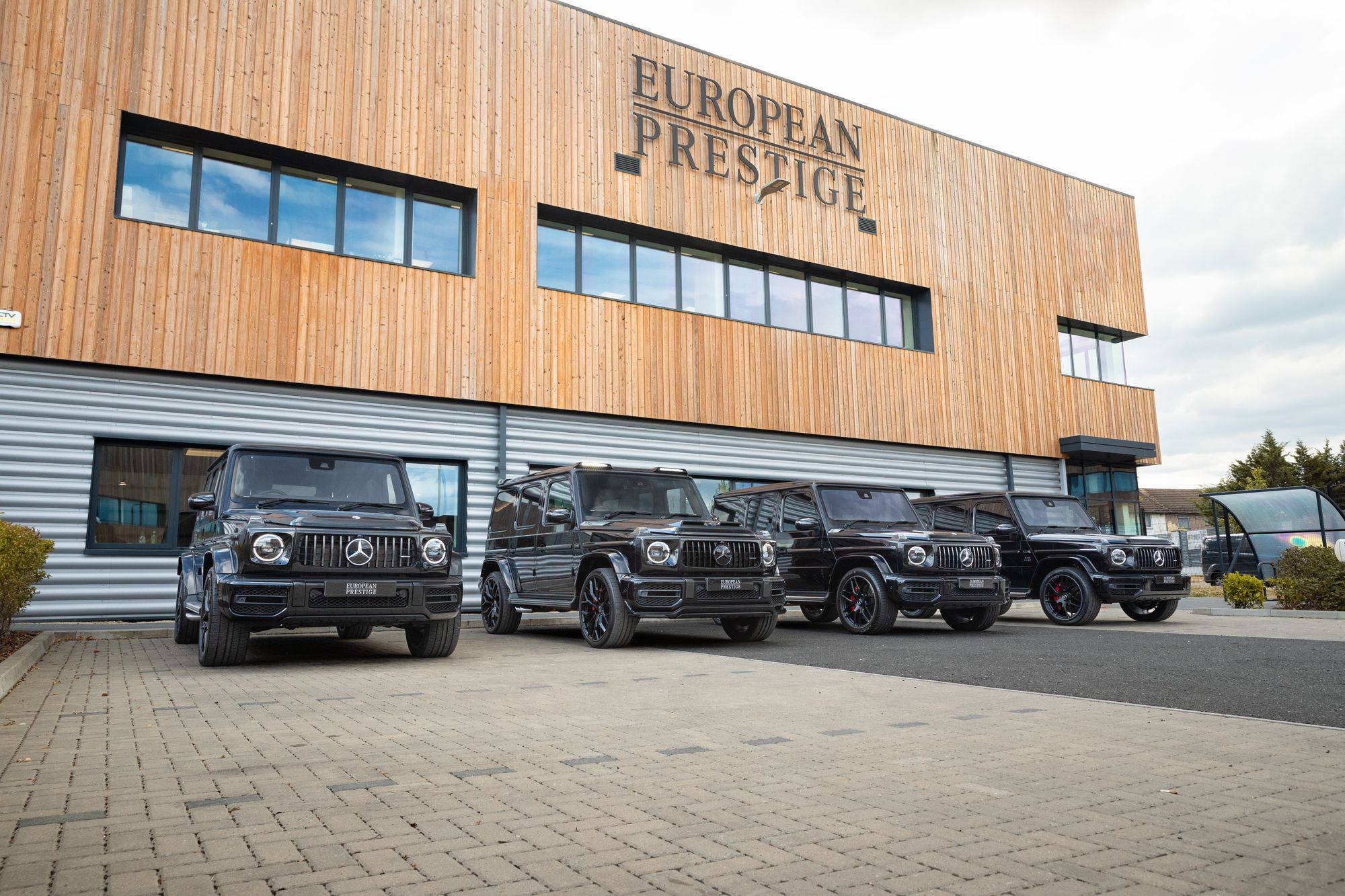 Mercedes AMG G-Class takeover at European Prestige
AMG Mercedes-Benz SUV in stock at European Prestige
We could not resist taking a shot of 4 of these superb Mercedes-AMG G 63 we had in stock at our showrooms the other week.
Already 3 of them have found new homes and we only have one superbly specified example of this ultimate 4.0 G63 V8 BiTurbo AMG models left for sale.
We doubt it will be for sale for long and we are always looking for low mileage excellent examples of this uber SUV - so if you are thinking of selling please get in touch!